We are in awe of our partner TUSIAD's work and how this trailblazer NGO is paving the way for the business-government dialogue for a future-ready Turkey.
So when it was time to learn about the Coordinating with Others competency, we were delighted to hold our CampusWIN Academy Day at TUSIAD's headquarters in Istanbul.
The day's schedule was as follows:
09:30 -10:00 Breakfast & Welcome

10:00- 10:30 Keynote speech by Dr. Bahadır Kaleağası, CEO, TÜSİAD

10:30- 11:30 Coordinating with Others Panel moderated by Melek Pulatkonak with Elif Çelik, Executive Vice President, Healthcare Division - Eczacıbaşı Group; Zeynep Meydanoğlu, Country Director, Ashoka; and Melis Abacıoğlu, Director, Kızlar Sahada

11:30- 11:45 Break

11:45- 12:15 TurkishWIN & BinYaprak Updates

1

2:15- 13:30 Lunch

13:30- 14:45 CampusWIN Committee Presentations

14:45- 15:00 Break

15:00- 15:15 CampusWIN Sharing Circle

15:15- 15:30 Gamification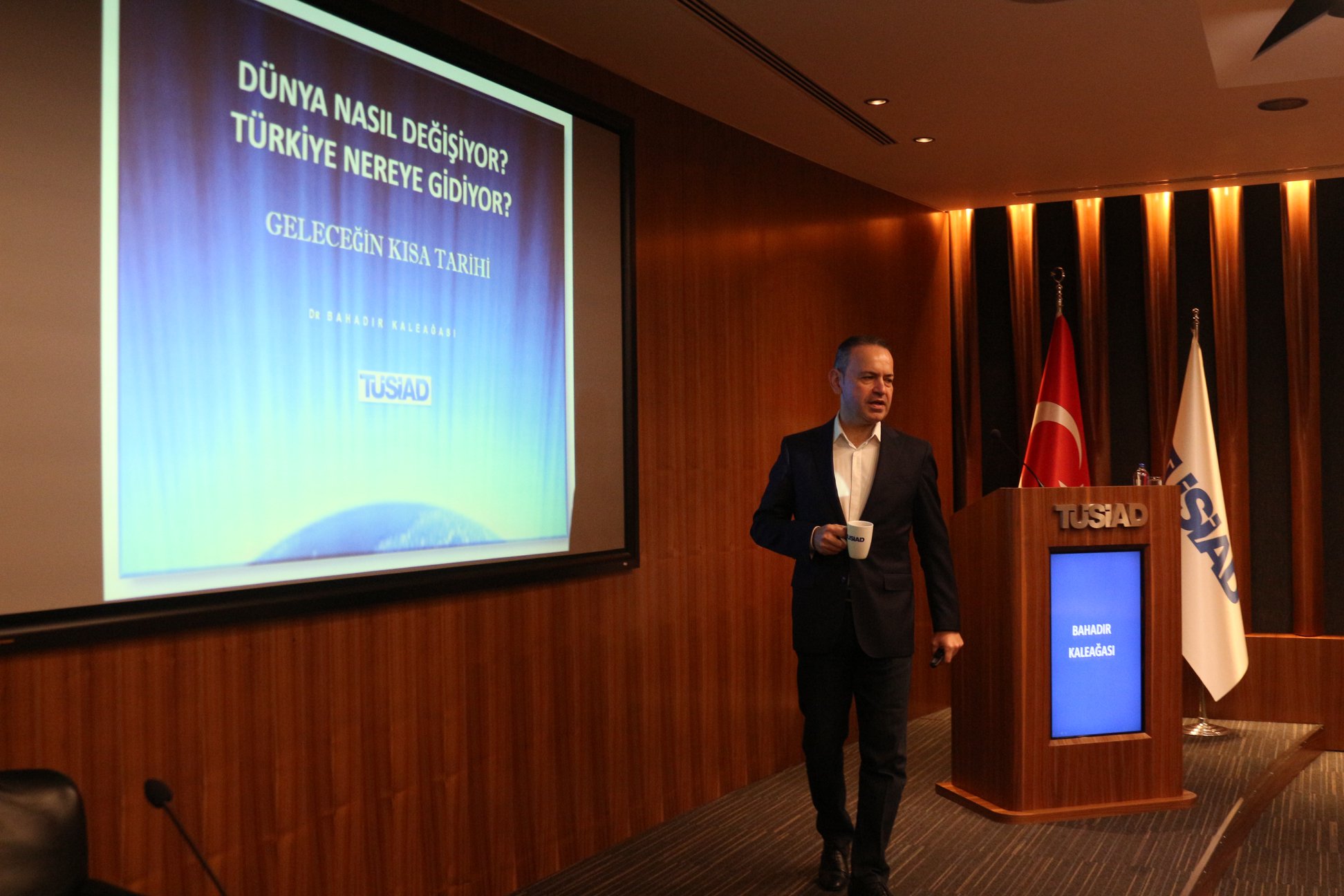 We were blown away by Dr. Bahadır Kaleağası's presentation of the global state of affairs ranging from the economic outlook to cyber warfare. His presentation made us first aware, then think about the influence and interconnected nature of the political, cultural and scientifical problems of our world. Dr. Kaleağası emphasized that we shouldn't ignore the whole picture while looking closely at a local challenge, may it be in Turkey or in another case.
Founded in 1971, the Turkish Industry and Business Association (TÜSİAD) is an independent, non-governmental organization dedicated to promoting public welfare through private enterprise. TUSİAD members constitute 70% of the commerce in Turkey and represent a significant rate of the economy. We were delighted for their recent name change and applaud them again.
Dr. Bahadır Kaleağası added that the only two things we should expect from governments for technological development are law and security. The rest of the responsibility lies with us and he left us to chew on this advice: While coordinating ideas, creativity and experience are vital skills. The only tool we need is our mind!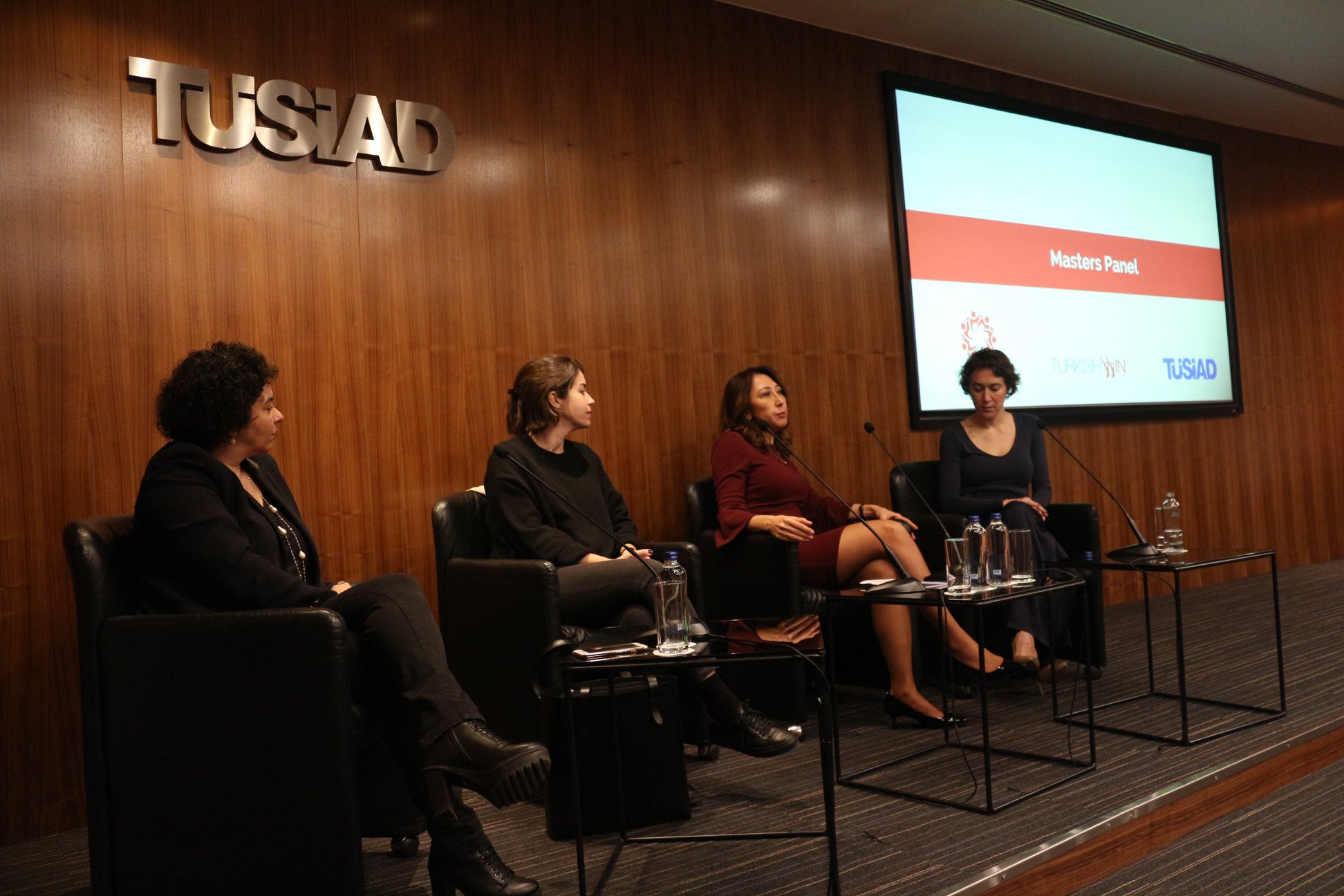 Our Q&A was lively and one question about the recent SpaceX Dragon cargo spacecraft and her precious cargo of stem cells made us all ponder if our coordination with others will extend to other worlds. For those who do not know, the Dragon experiment will investigate how stem cells react in microgravity, particularly examining how quickly these cells proliferate and differentiate.
Our lively discussion with Elif Çelik, Zeynep Meydanoğlu, and Melis Abacıoğlu was moderated by Melek Pulatkonak. They all wore different hats: a CEO, an ecosystem builder and a social entrepreneur who shared their experiences.
Elif Çelik has been working at the Eczacıbaşı Group for years. For starters, she challenged each and every one of us to know our selves and added 'if you want to coordinate with others and expand your network, first you need to know yourself.' Her book recommendation Discover Your True North made it to our reading list. Elif added that coordinating with others in organizations depends on our ability to loosen the hierarchy, openness and increased level of democracy. When CampusWINners asked her opinion about traditional Turkish companies and when their culture of hierarchy - to coordinate especially with young talent- will change, her reply gave us hope as she said that Turkish companies are evolving. The strict hierarchy and non-flexibility in the corporate life will soon change- we must change.
Zeynep Meydancıoğlu of Ashoka Turkey shared how the social entrepreneurship ecosystem is evolving in collaboration in Turkey and how "Coordinating with others is closely related with empathy and respect." She noted that we are moving from ego-system to ecosystems and recommended us to read Otto Scharmer's free ebook, "Leading from the Emerging Future: From Ego-system to Ecosystem." You can download this wonderful book here. Her second recommendation for us was to read Daniella Pappi's thought piece on Tackling Heropreneurship: Why we need to move from the social entrepreneur to social impact. You can find more information here.
Melis Abacıoğlu walked us through her experiences at Kızlar Sahada and her mistakes, a candid and high energy storytelling followed! She shared with us her journey of listening to 13-year old girls'empowerment stories as part of the group's Imece pivot. Listening to others, knowing your true north and finding people to complement your skills were our takeaways from Melis' experiences.
We thank all the panelists for joining us on a precious Saturday. We are inspired and indebted to you all!
After a quick lunch break, our CampusWIN Committees presented their monthly updates and challenges. We are super excited to get all the team feedback on the action. All ears and eyes were on the recruiting committee updates as we are super excited to welcome the new CampusWINners to the sisterhood!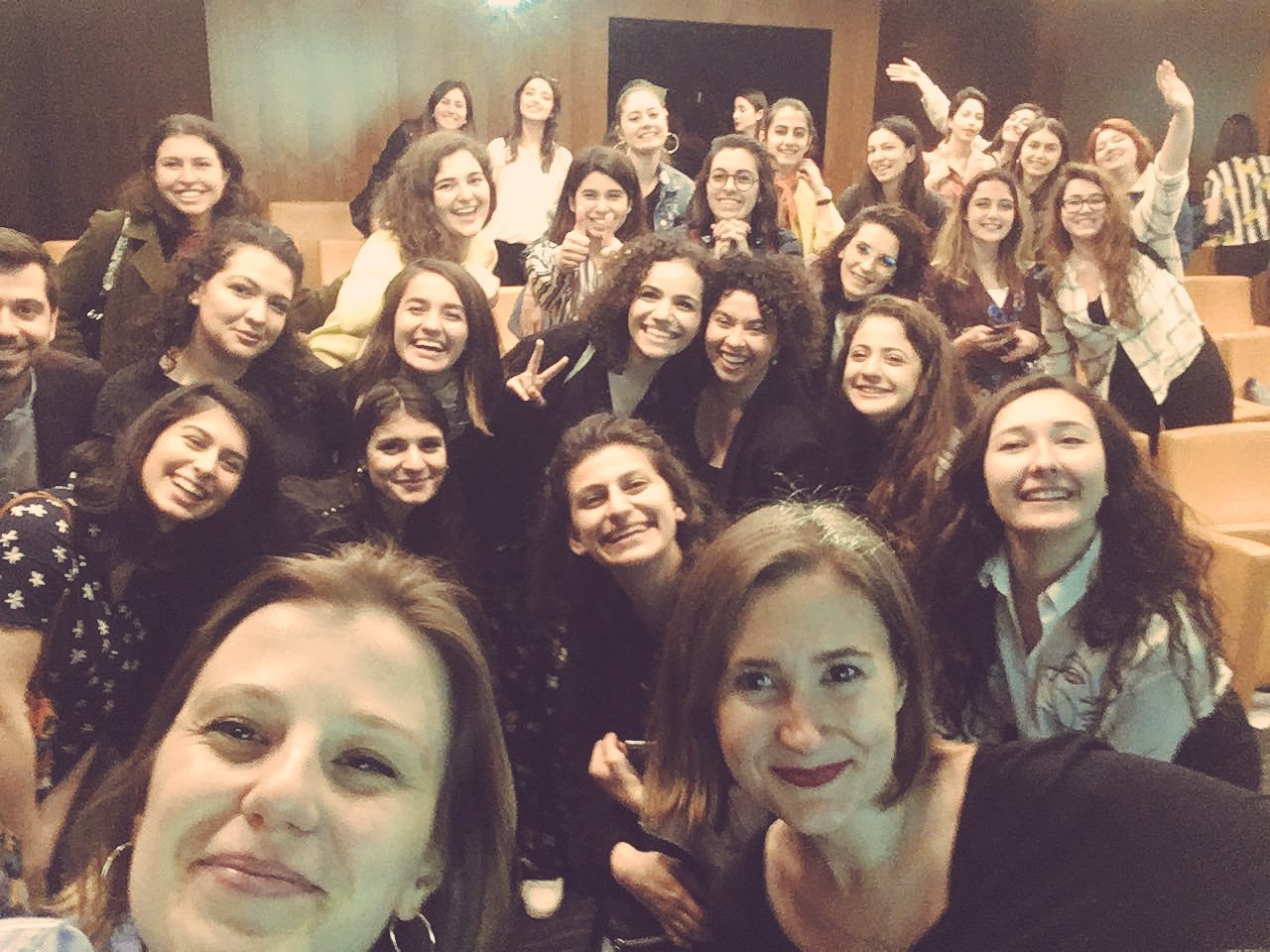 As customary, we held our sharing circle. We shared and shared and then congratulated a CampusWINNer for her acceptance for a research project at the Cambridge University, a to-graduate-soon WINner's new job offer to the PwC and hold our breath for another leader's scholarship news for a Masters degree in Sweden.
We thank the wonderful TUSIAD team for hosting us this month. A special thanks goes to Kadir Yusuf Öztürk, who was with us the whole day!
Check out photos on Facebook here.
Next month, another competency awaits us...