We love to spotlight our members in our #MeetAWINner series and bring your inspirational stories to the TurkishWIN community at large.
If you have not come across our #MeetAWINner series, here is a blog and LinkedIn post for your review.
Who can submit a #MeetaWINner spotlight?
Every TurkishWIN member can be featured in our #MeetaWINner series.
The best time to submit your story can be around a big celebration, life event or just because you think the time is now!
How to submit a #MeetaWINner spotlight?
You can submit your interview by logging in to turkishwin.com, going to your profile and filling out the "My Interview" form.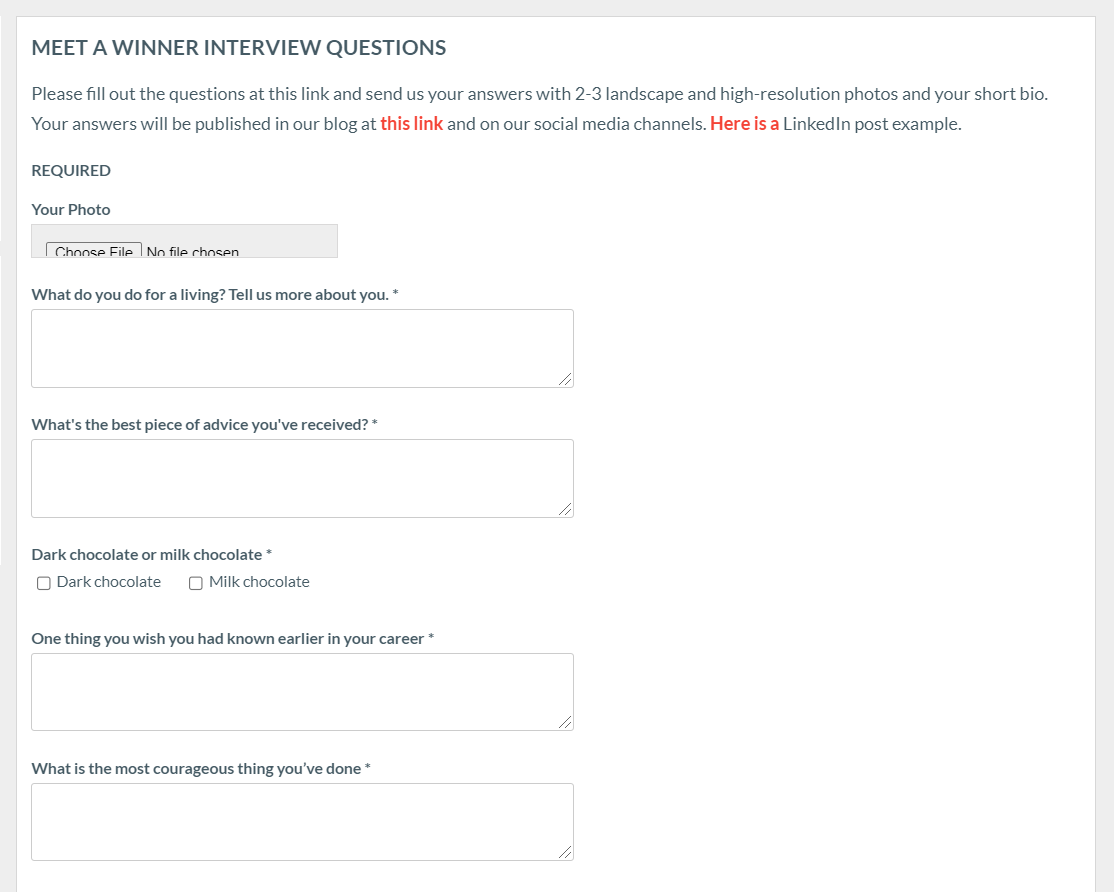 When finished, click on Submit at the bottom of the page.
Next Steps
Once we have received #MeetaWINner spotlight submission, our team will review and schedule it to be published on our website and let you know!