Our San Francisco chapter is bubbling with activities – as always. This month they hosted a great Facebook live event with Dilek Dayinlarli on April 18th.
Dilek Dayinlarli is a woman of firsts! She is one of the few female venture capital firm founders in Turkey. One of the few women VCs in the world. Dilek is the first Founder of ScaleX Ventures, a Hurriyet columnist, a Kauffman Fellow and a founding member and leader of Arya Women Investment Platform.
As a mechanical engineering student at Yildiz Technical University, Dilek was used to being one of the few women in the room. In this live session, Dilek reflects on her work experiences and her journey to becoming a VC.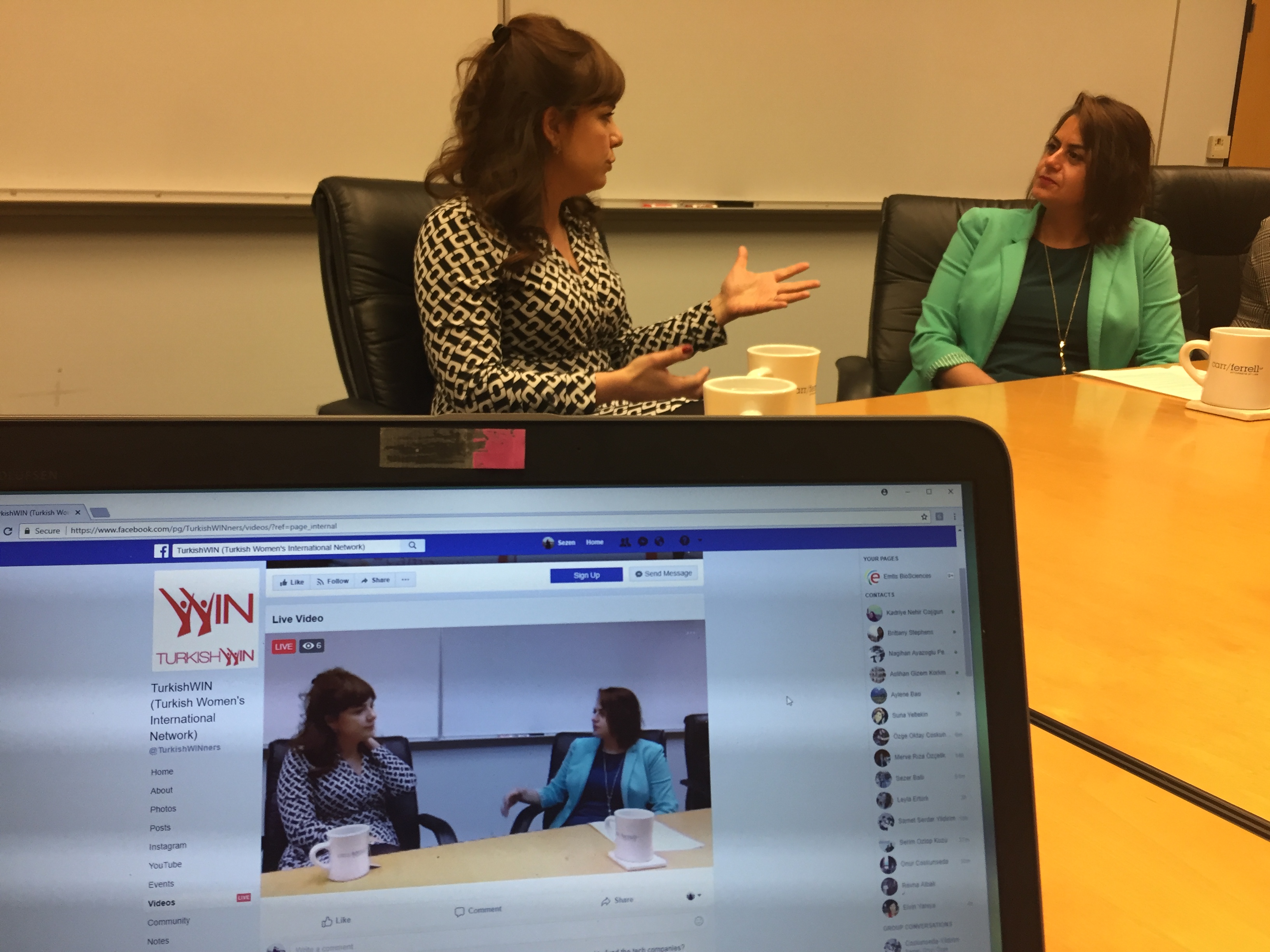 You can watch the entire session here. Here are some highlights:
We loved Dilek's mention of what she learned from Emre Kongar when she was a student: "Do what you love" and "Relationships should be colorful and light like butterflies."
Her mentor. Magdalena Yesil, has a big influence on her. Women believing in other women matters! You can watch Magdalena Yesil's TurkishWIN live event video
ScaleX invests and works with startups to scale and grow them globally together. Usually, ScaleX leads the round and brings strong co-investors. Their investment focus is B2B.
Exits are slowly emerging in Turkey (Yemeksepeti and Peak Games) and partial exits have handsome returns. For example, the angel investors of Insider got 30X exits when Sequoia Capital invested in this growing company. Dilek was the investment lead of this amazing company when she was working at 212 VC.
When we look at the investment to GDP per capita ratios, Turkey ranks at the bottom of OECD companies. The ecosystem needs more investors in Turkey.
Watch out for bio-informatics companies!
We thank our San Francisco chapter leads for hosting this amazing event.
You can stay updated about upcoming TurkishWIN events by joining our newsletter here or joining us as a TurkishWINer!
May inspiration and sisterhood be always with you…