Consumers prefer to buy brands with a "purpose" that reflects their consumer values and beliefs, according to the research by Accenture. We were in for treat to hear about her recent study from
Tülin Erdem, the Leonard N. Stern Professor of Business, a professor of marketing at the NYU Stern School of Business, the Chair of the Marketing Department at NYU and one of the researchers looking at consumers' views toward businesses that assist refugees.
Social marketing goes beyond creating value to the consumer and argues for a push to
award multiple stakeholders- employees, future generations, local and global community. Refugees are at the center of a political debate and became one of the social issues the society tackles. Some companies took a stand on the refuge issue, yet others didn't. Are some businesses simply altruistic or can helping refugees also be good for business during an era of anti-refugee sentiment?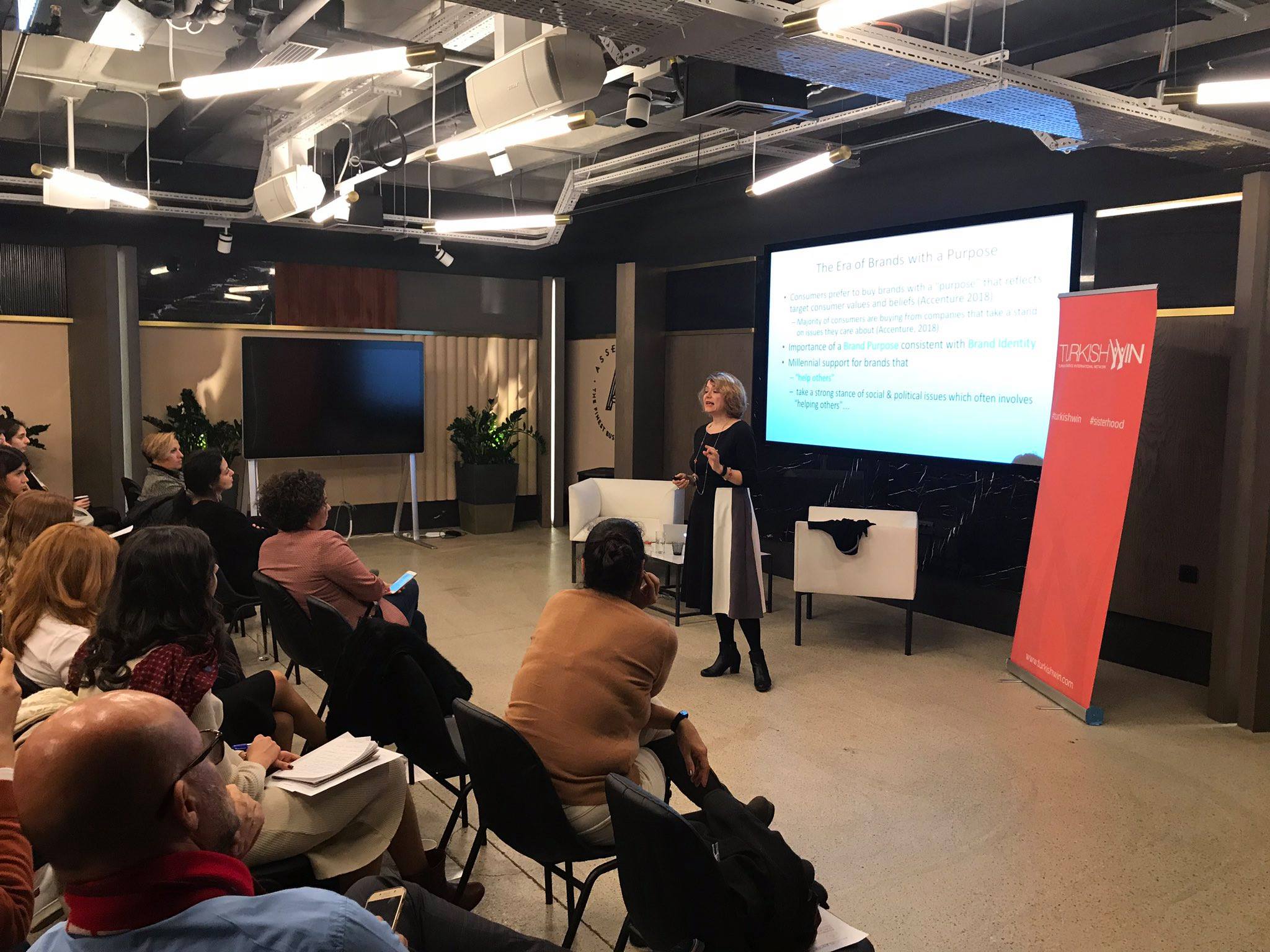 Tülin Erdem presented the results of her study to understand whether helping refugees helps or hurts brands. The research surveyed a representative sample of consumers in the United States in regard to 10 brands across 10 product categories. According to the study, half of the consumers noted that they are more likely to purchase a brand if they know the brand is committed to supporting refugees in one or more ways. The level of support is even higher among millennial consumers: 60% of those surveyed under age 35 are more likely to purchase pro-refugee brands. Consumer demographics such as political affiliation, age, race and income also impact perception of pro-refugee brands. The more liberal the consumer is, the more favorable their response to brand refugee commitment is in general.
Social marketing campaigns can backfire as well as support a brand. When Starbucks decided to hire 10 thousand Syrian refugees after the Trump travel ban, some customers boycotted the chain. However, despite initial criticism from the conservative quarters, there is no evidence that Starbuck's decision to hire refugees hurt the brand.
When Nike chose Colin Kaepernick – an activist NFL star- as the face of Nike's "Just Do It" campaign, the decision created a massive backlash. What took Nike out of this backlash, stands at the core of social marketing; consistency of companies' values, employees and its brand position. The campaign became a great opportunity for Nike to cement its values; never giving up, rising to the challenge, sacrificing for the greater good and serving a purpose.
Helping others may help our brand when are actions are aligned with our core values was the takeaway of this breathtaking lecture. We thank Tülin Erdem for sharing her insights and research results. She graciously made time for us in her short trip to Turkey.
We also thank our home, Ferko Signature Assembly, for hosting this event. See you at the next TurkishWIN learning circle!