We were delighted to join the U.S. Consul General Jennifer Davis and her team at the Consulate in Istanbul for a panel discussion on feminism, diversity, and opportunities to study abroad in the U.S. We were joined by five diplomats - men and women - who shared advice and tips that ranged from promoting diversity in the workplace to creating vision boards as an ideal way to find your passions and career paths. Jennifer Davis started the event by sharing three insights for explorers:
1. Read the book Being a Woman about discovering your femininity.
3. Discover yourself, your priorities/interests and don't change for other people. Her remarks spoke to our hearts and minds and were a treat for the young TurkishWINners.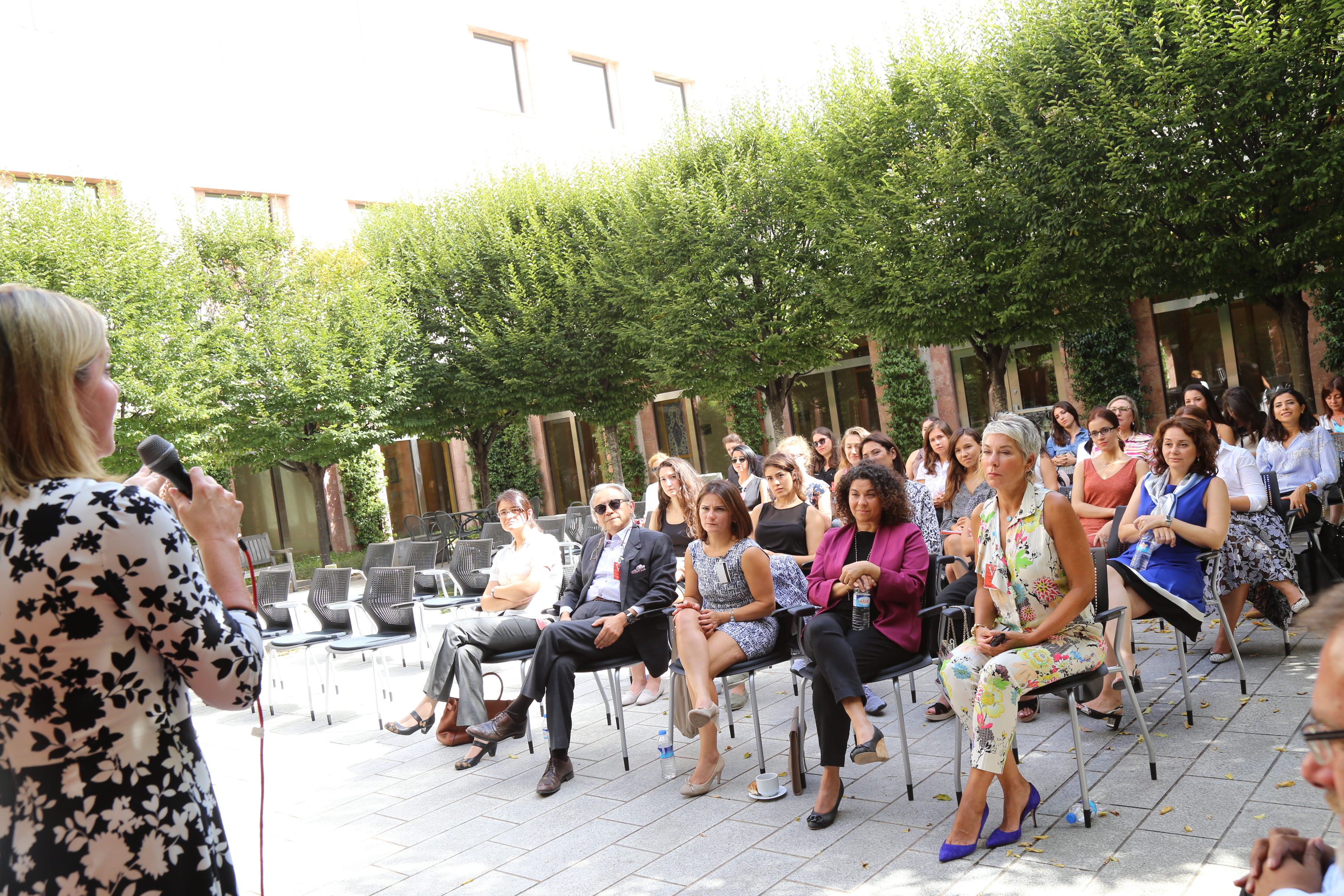 The consulate staff shared their experiences next! We talked about everything. As one might expect, we started with the importance of studying abroad - did you know Turkey is the number one country in Europe sending students to the U.S. for postgraduate education?
The discussion was truly free flowing: TurkishWINner Leyla Alaton, Board Member at Alarko Holding, shared that women should not be afraid to be assertive and "lean in," along with learning to manage their envy. Her words echoed: "There will always be a woman who has more money, a better job and a more handsome husband. Keep the energy in the fort and do not fight within the sisterhood. The challenge is outside sisterhood fort for sure!" Check out Leyla's TurkishWIN Talk on "Sisterhood in Turkey" here.
We were also pleased to host Dr. Tamer Seckin, a renowned gynecologist and laparoscopic surgeon in New York, who invited us to discuss taboo topics such as sexuality, menstruation, and the difference between sexual and reproductive education.
Jennifer Davis closed the event with a challenge for all of us: "Never underestimate the power you have to change another person's life. I challenge you to lift others up and commit to doing that."