STEAMWIN Conference at the Yildiz Technical University
Each year, we organize three STEAMWIN conferences and 8 online STEAMWIN events at BinYaprak.com
This term's first STEAMWIN conference took place at Yıldız Technical University on November 8, 2018. The program was as follows:
13:00- 13:20 Networking & Kayıt
13:20- 13:32 Elif Gürdal, Genel Müdür, Dassault Systems Türkiye
13:34-13:46 Yaprak Metin, Yönetim Kurulu Danışmanı
13:48- 14:00 İnci Sakarya, Finansal Hizmetler Teknoloji Yöneticisi , Accenture
14:02- 14:14 Deniz Köksal, Strateji & Performans Yönetimi Grup Müdürü, Mercedes Benz Türk A.Ş
14:16- 14:28 Başak Kural, Genel Müdür, eLogo
14:30- 15:00 Soru & Cevap
The program started with Yaprak Metin's talk. After working as a programmer for 15 years, Yaprak decided to explore other career paths. After a few traditional business entrepreneurship experiences, she became a recruiter. Distilling her 30 years of business experiences, she guided us on how to build our network and capabilities. In closing, Yaprak invited us to spread our wings wide open to discover how high we can soar in life.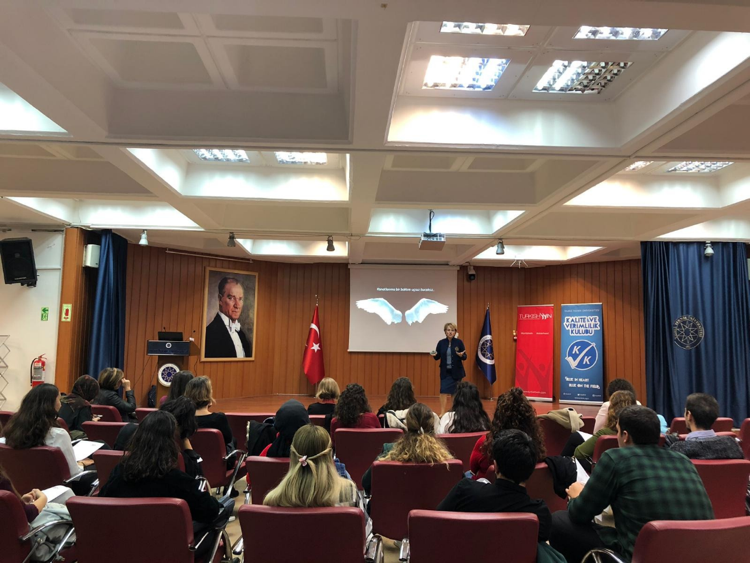 Next we heard from Elif Gürdal, Country Manager of Dassault Systems Turkey. Her passion to become an engineer, took her out of her comfort zone early on. She moved from Izmir to study science at Malatya Fen Lisesi. Her career steps and focus on shaping technology – to be one step ahead – really inspired us. She ended her talk with an invitation: "Don't be afraid to take the road less traveled".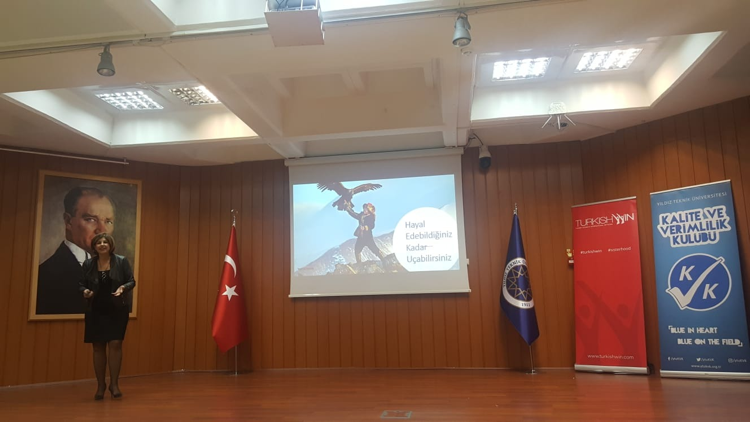 Our third speaker was İnci Sakarya, Manager of Financial Services and Technology at Accenture. She shared her career steps and how she changed her career's direction after working as a software developer. She closed her talk with this challenge: "It is up to you to shape your life."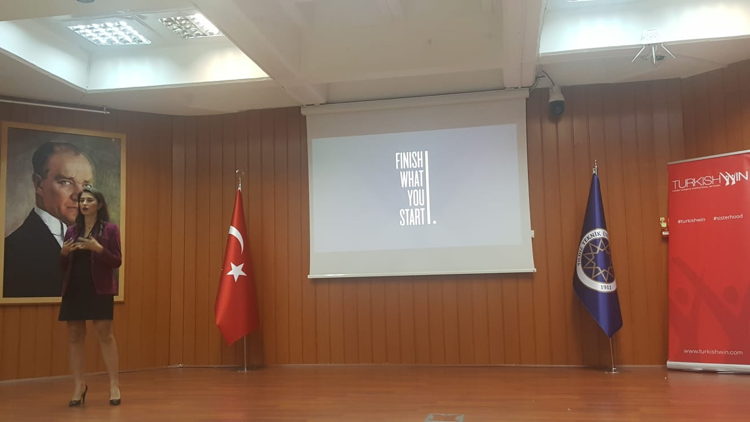 Last but not least, we heard from our fourth speaker, Başak Kural, Executive Board Member and General Manager of e-Logo. Başak shared with us how she built her career steps after she graduated from high school in Balıkesir. She studied industrial engineering and dived into her work career in the technology sector. Başak gave us great insights on how we can discover our own strengths. She invited us to create value in everything we do and ended her talk by saying, "those who create value will always be the winners."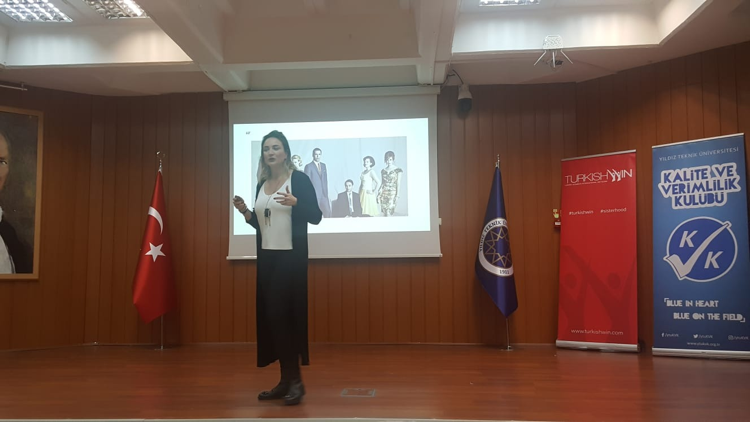 We thank YTU Quality & Productivity Club for hosting us. To catch a glimpse of our program, check out the event Facebook album here.
We hope you can join us at our next STEAMWIN online events, university meetups and more! Follow us at Facebook to stay tuned. If you are interested in joining our STEAMWIN group, please send an email to This email address is being protected from spambots. You need JavaScript enabled to view it. .