On April 19th, the Turkish Women's International Network launched its eleventh international chapter in the Netherlands with a kick-off event featuring Emine Bozkurt.
The evening started by a vibrant networking with the arrivals of the guests. At the beginning of the event the Netherlands chapter leaders Aylin Arslantas Bumin, District Marketing Manager - West Europe at UPS and Ozge Yilancioglu Erol, Country HR Manager at UPS Netherlands made a presentation about TurkishWIN's vision and mission, the programs and projects in place as well as the objective of the chapter.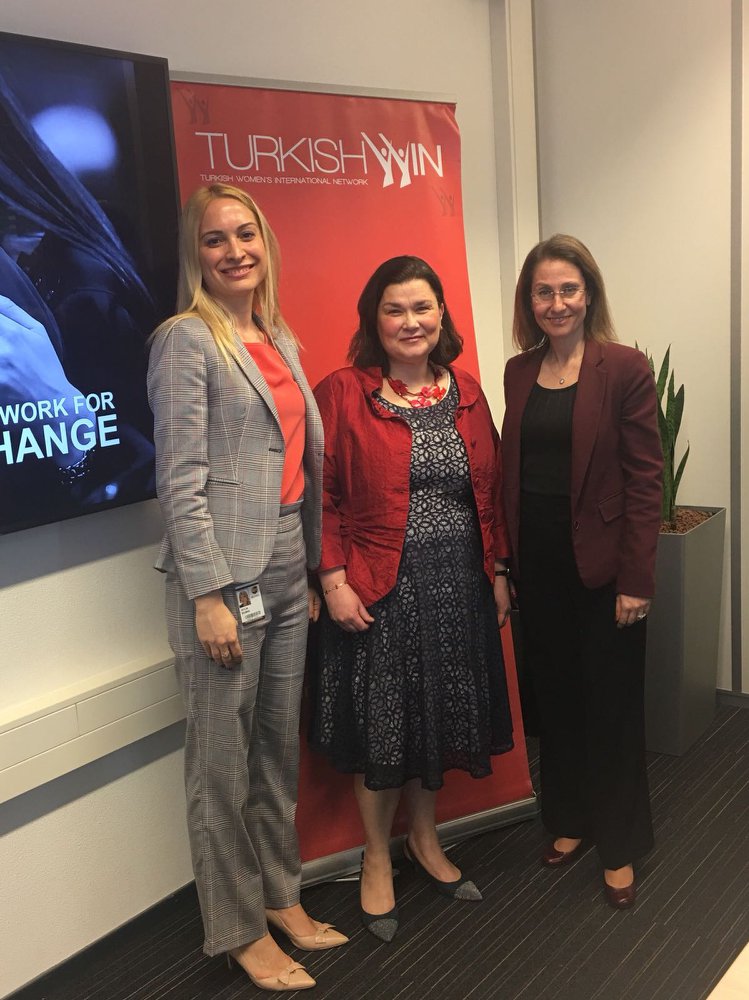 Afterwards Emine Bozkurt took the floor to make her speech called "Sisterhood everywhere". Emine is an independent strategic adviser, member of the Board of Advisers of the International Institute for Democracy and Electoral Assistance and former Dutch Member of the European Parliament. In the European Parliament Emine Bozkurt worked on women's rights in Turkey, partly in view of its EU candidate membership. As an indefatigable campaigner for women's rights and gender equality, she submitted reports on developments in Turkey where, through her efforts, significant improvements have been made. She is the recipient of the 'Women with Courage Award' from the Istanbul Culture University and for her substantial contribution to Turkey's EU integration process, she was awarded with an Honor Prize, which was handed to her by the Prime Minister of Turkey. In 2014 she was appointed Knight in the Order of Orange-Nassau by His Majesty the King of the Netherlands.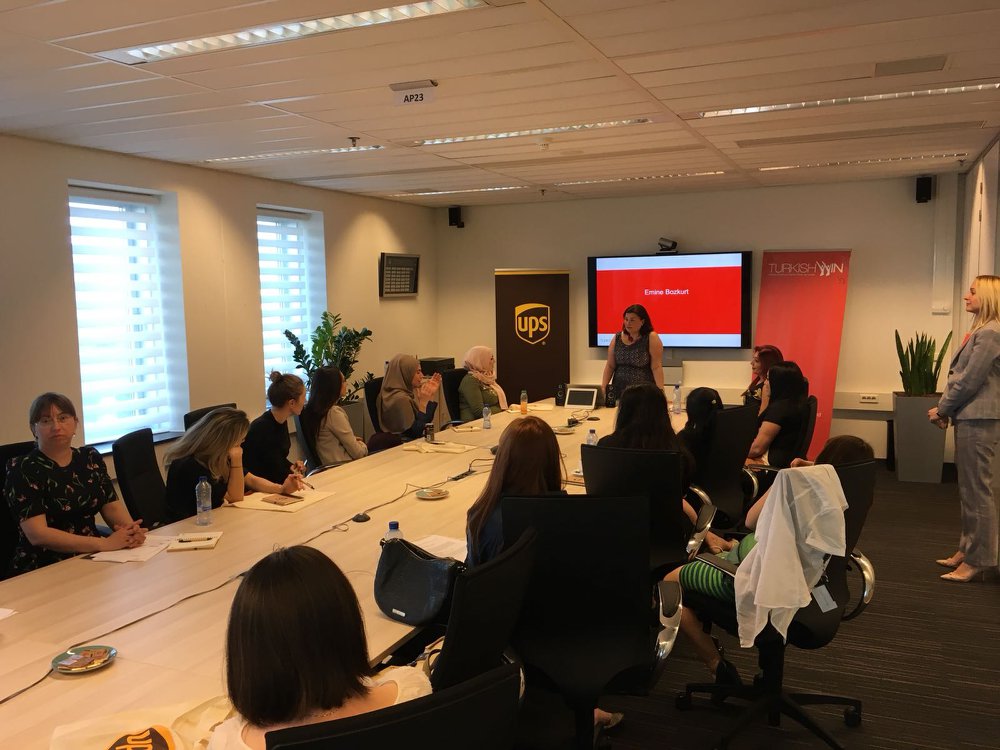 She made a very inspiring speech starting with the women that inspired the most in her life and from whom she experienced a great sisterhood. She has also mentioned various challenges she has been through in her politics career and how she overcame with positive approach and confidence. The event concluded with interactive Q&A session and final networking.
We would like to thank UPS for sponsoring the event and welcoming us in UPS West District Headquarters based in World Trade Center in the Hague.