Congratulations on your decision to join a mentoring program. As a mentee, you invest in your future and are off to an amazing journey!
At TurkishWIN, we support our mentees with the TurkishWIN Mentoring Guide- offering tips, recommendations, a sample mentoring agreement and more, events, a newsletter, a digital learning center, and other digital spaces.
As a mentee, you will work toward building your skills and achieving your goals with the help of your mentor. You will lead and manage your mentoring partnership.
SMART Goals
First things, first! Your mentoring journey is off to an amazing start if you have set SMART goals. SMART goals are Specific, Measurable, Action-Oriented, Realistic, and Time-bound.
We would like to share a few articles that may help you set SMART goals:
Your Questions
Before we share with you a list of do's and don'ts- as thoughtful reminders, we would like to point you to the power of your questions in this journey. Change your questions, change your life! We will start off with a book recommendation: "Change Your Questions, Change Your Life: 7 Powerful Tools for Life and Work" by Marilee G. Adams We love this book!
Powerful questions are a mentoring journey's most precious compass. You can find additional references and recommendations in the TurkishWIN Mentoring Guide. We wish you amazing sessions where your questions will shine and transform the conversation.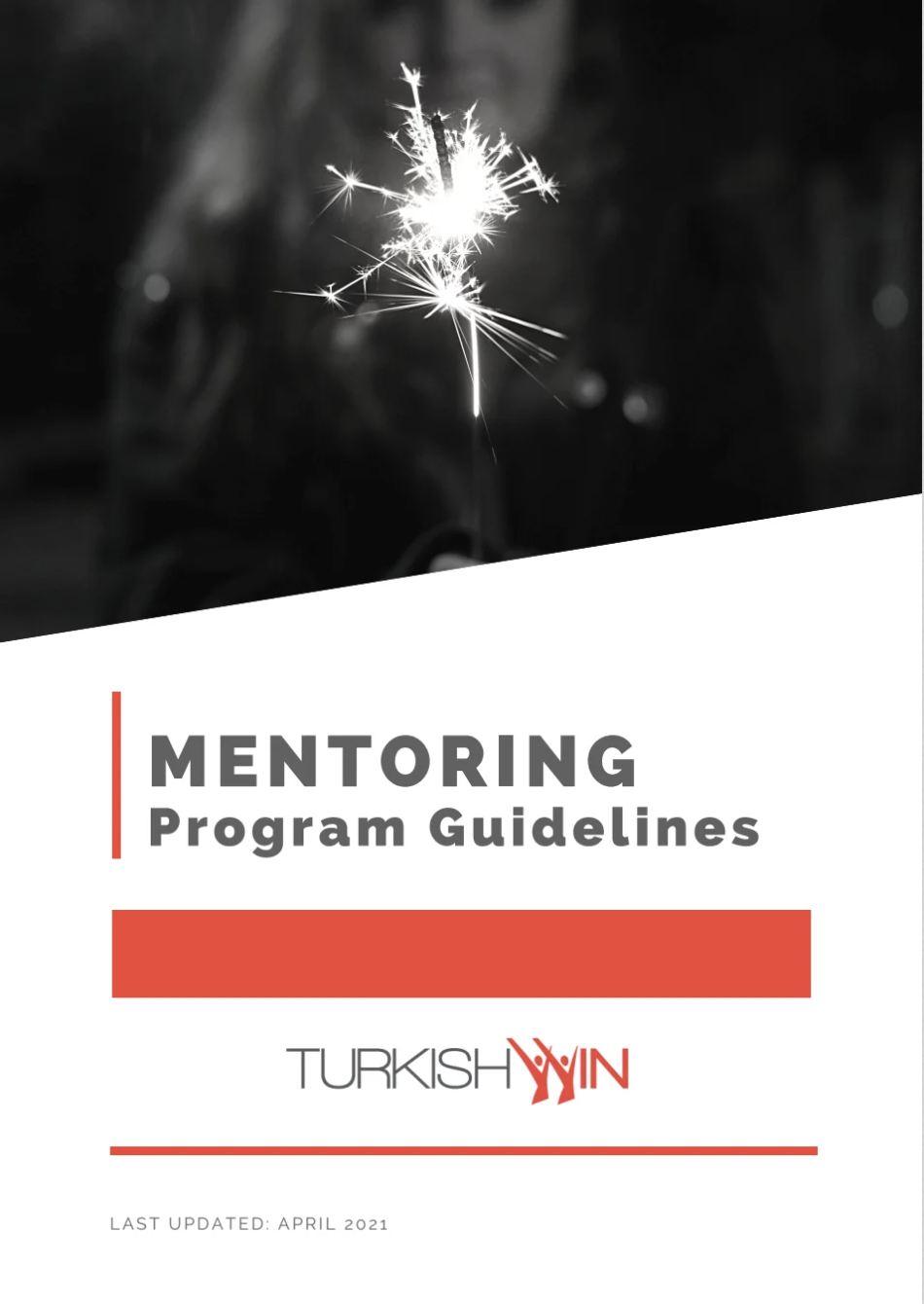 Now off to a shortlist of suggestions to guide you in your journey:
Do
Be committed to this new relationship
Define your goals early
Have a written outline or an agenda for your meeting
Be clear about your needs
Be willing to learn from others
Be open to receiving feedback
Be ready to step outside the comfort zone
Respect your mentor's time
Consider all advice your mentor provides
Learn about your mentor's goals, career, professional development
Show appreciation
Ask for feedback
Keep your relationship professional
Don't
Expect mentors to solve your problems
Expect your mentor to define your goals
Expect mentors to do your work
Expect hands-on operational support
Expect that you will be provided training or coaching services nor technical business advice
Assume that your mentor has unlimited time for you
Be defensive
Talk negatively about your mentor
Bring another person to your meeting with your mentor unless it is mutually agreed ahead of time
We hope this short summary was helpful for you. Now, go go go!
You can join the TurkishWIN Mentoring program by joining us as a member. Our membership application is online at this link. Our dues are annual and you can join us any time based on a 12-month rolling subscription. We cannot wait to meet you!