Your answer may be not yet! We started our Learning Circle with Seval Oz's thought-provoking question: have you ever fired your car?
As technology and human needs evolve, our society is becoming increasingly mobile. "How we connect the dots becomes more essential. In a world where time is of the essence, if I can't move with ease from point A to point B I lose productivity. Therefore, we need to push the envelope to be much more mobile." Said Seval Oz, setting the stage and shifting the topic of our discussion from self-driving cars to movement of people, goods and services. Seval was the former senior director of GoogleX's self-driving vehicle project and currently the CEO of Aurima Inc.
We imagined a future where in five years, it will feel strange to be in a vehicle without an autopilot. Automated driving will emerge as connected solution. A multi-model will emerge with one payment system where we will choose our service: bike, taxi, a shared car. More and more vehicles will be part of traffic. Cities will become living streets. Living cities will become a part of the ecosystem. Shared economy and our movements will become one.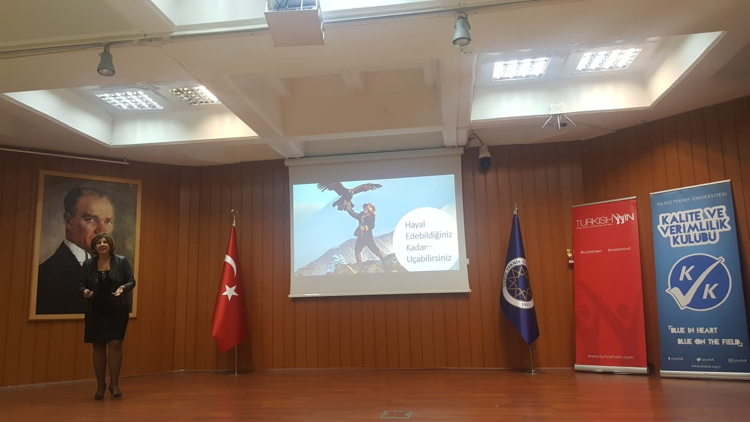 We deep dived into the discussion with a fireside chat, hosted by Simay Alsan, General Manager of Borusan Oto. Simay asked the questions in our hearts and minds.
Simay: Do you think an entrepreneur in the U.S. and Turkey get the equal chance to succeed?
Seval: Turkish people coming to the U.S. tend to be very hard-working. As element of our culture, in Turkey people are not given autonomy and confidence early on. As a result, we become afraid to make mistakes. The main difference between me and a new starter is that I probably failed a lot more. If you can't fail fast you can't succeed. You need to learn how to get up on your feet.
Simay: How do you evaluate cities in terms of their mobility?
Seval: We can't drive on the same roads that autonomous cars do.We need dedicated infrastructure. For instance, between 9-5 you won't enter Manhattan but only autonomous cars will enter. This needs leadership, commitment from society and governor's execution.
Simay: Technology leaps forward in autonomous car development. Is our legal system ready?
Seval: I trust in technology, we will catch up. We need simple, international, constitutional digital laws for the ethical and social aspects of the new technologies.
Simay: Can Turkey position herself competitively in this emerging and new automotive industry?
Seval: We need to design the next generation cars. If we bring the electric car and software, why not?
We thank Simay Alsan for her leadership and the dear Borusan Oto Istinye team for their hospitality in partnering with us for this event.